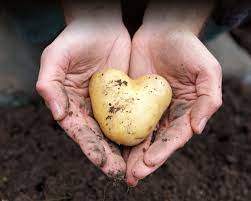 Happy National Potato Lover's Day! Not to be confused National Potato Day in October, today is specifically designated for those who love all things spuddy! From fluffily baked, heartily stuffed to perfection with savory toppings, to crunchily fried in the form of satisfying favorites like adorable tater tots or golden French fries, what's not to love about this palatable powerhouse? Here are a few fun, interesting facts about the potato for all you fanatics out there:
George Crum invented the potato chip in 1853.
On average, most Americans consume a mind-blowing 140 pounds of potatoes every year!
The world's largest potato measured up to an astonishing 28 feet long! Named the "Great Big Idaho Potato," it was also 12 feet wide and towered 11 ½ feet tall!
As you enjoy your favorite rendition of the potato today, be sure that a special client feels loved – our Manhattan Gift Box will do the trick!