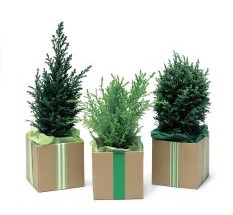 Are you tired of racking your brain trying to find the perfect gift for your clients? Well, look no further! We've got some great evergreen gift ideas that will keep your clients happy and coming back for more.
First on the list is a personalized gift. Whether it's a customized mug or a monogrammed notebook, adding a personal touch shows your clients that you value their business and appreciate their loyalty.
Next, consider giving a gift that keeps on giving, like a subscription to a monthly service. This could be a subscription to our Coffee of the Month Club, Tea of the Month Club or Gift of the Month Club. Your clients will appreciate the ongoing gift and think of you every time they receive their monthly delivery. Another great evergreen gift idea is a gift card. This may seem like a simple gift, but it allows your clients to choose exactly what they want or need, and it's always a great fallback option if you're unsure of their preferences.
To show your clients how grateful you are for the support, send them our Daily Gratitude Eclipse Gift Box, it comes with an evergreen gift of a personal size Eclipse Teapot and the Daily Gratitude Deck of Cards that will remind them of your kind gift.
Finally, consider giving a gift that's practical and useful, like a gift from our Inspirational Series that has a selection of books included in the gift boxes. Your clients will appreciate the thoughtfulness of these types of gifts.
So, there you have it! These evergreen gift ideas are sure to impress your clients and show them that you value their business. Give them a try and see how they can benefit your client relationships. Happy gifting!