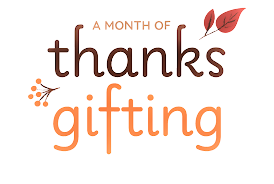 Thanksgiving is the perfect holiday: it's all about great food and gratitude! There are so many ways to embrace the spirit of Thanksgiving, whether you're enjoying a homemade feast with loved ones or reminding your clients how much you appreciate them. This Thanksgiving, express your gratitude with a gift that shows how much you care.
Here are some great gifting ideas for this Thanks-"Gifting": Whether you need an amazing side dish to bring to your Thanksgiving potluck or simply want to share a gourmet treat with a client, creamy baby brie wrapped in flaky pastry makes the perfect gift.
Did you know that tea is a natural way to lower blood pressure? If you know a hard worker who deserves some stress-free relaxation this Thanksgiving, then tea will make the perfect gift to encourage some R&R. Even better if the tea tastes just like your favorite Thanksgiving dessert—pumpkin pie!
The best way to end a big Thanksgiving meal is with a warm cup of coffee, spiced to perfection with cinnamon and other winter flavors. A gift of gourmet coffee is a fantastic way to show your gratitude and is sure to be savored throughout the day. This Thanksgiving don't forget to share the gift of great food with friends, family, and co-workers.
Giving is a wonderful feeling, especially when you get to share something special with those deserve a big "thank you" for all that they do!