About Us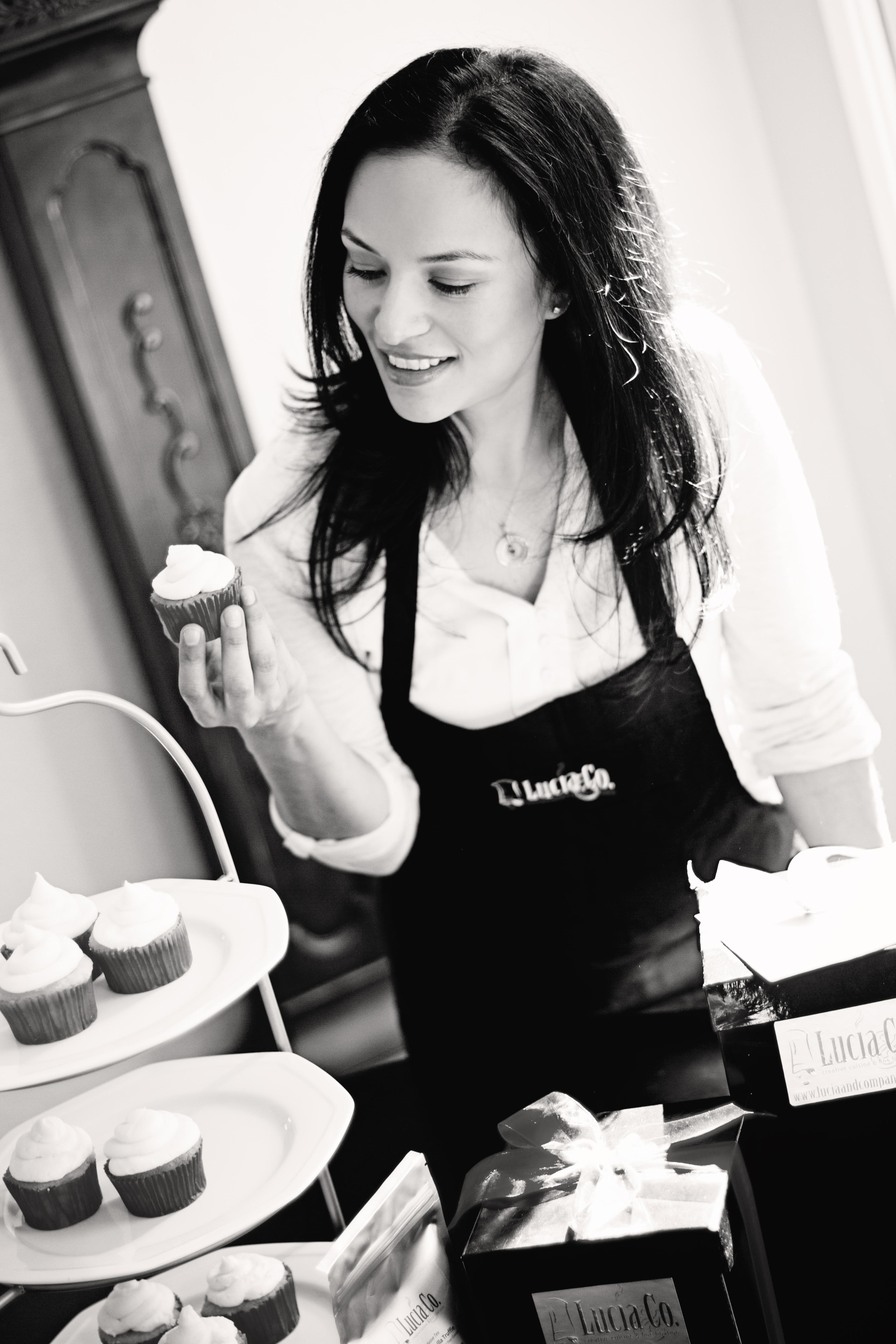 After a lifelong love affair with food, eating, and feeding others, Chef Lucia decided to make her fantasy a reality and enrolled in the California School of Culinary Arts Le Cordon Bleu Program in Pasadena, California. After being inspired by classic French culinary traditions and techniques, she attained her goal, and graduated at the top of her class on the Dean's list with a Perfect Attendance Award.
Interested in forging an identity of her own, in 2004 Chef Lucia then began selling delicious signature confections, coffees, and exclusive teas locally in farmer's markets. In 2012, she grew her passion and love of food into a corporate gift business and it is in this venue that brings her the most satisfaction. Creating and selling gift boxes is an extraordinarily gratifying endeavor," she says. "People love gifts, which they associate with the holidays, birthdays and other special occasions. Gifts bring joy both to the people who give them and to those receiving them." Chef Lucia loves to share her passion with the world. You can find her as one of the featured chefs in Chefs' Specials of California: Signature Dishes and Favorite Recipes from Celebrated Chefs and Restaurants Cookbook. In 2009 Chef Lucia was featured in a national Diet Coke commercial with award winning Chef Tom Colicchio of the hit TV show, Top Chef. In 2010 she was on the TLC reality show, Fabulous Cakes. Chef Lucia was most recently featured in the new Taco Bell Cantina Bell 2012 commercial campaign with celebrity chef Lorena Garcia.
Chef Lucia was also recognized in 2011 for the Exclusive Tea Gift Box. It was reviewed and featured by Lifestyle + Charity Magazine.